D-N-A Property Management Company is a full-service real estate company and property management team that has 2 centrally located office's and employs a full-time staff and 24/7 answering service to handle any emergencies or needs as they arise.
Our goal is to make your investment property hassle and worry-free while maximizing your income and minimizing your expenses, through advertising, tenant screening, rent collection, move-in/move out process', maintenance coordination and inspections.
Email our Property Manager today for a personalized quote for your property.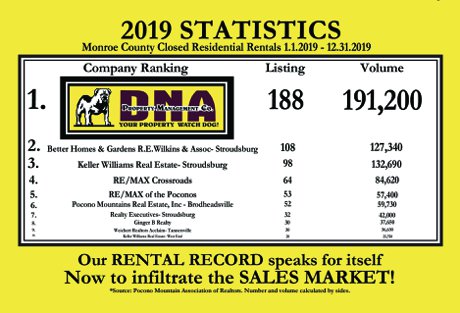 Meet Our Team!

Donald - Owner
Dawn - Broker of Record - Ext. 413
Natasha - Property Manager - Ext. 420
Maria - Property Manager Assistant- Ext. 407
Deb - Admin Assistant - Ext. 415
Debbie - Accounting/Tenant Services - Ext. 403
Cheryl- Maintenance- Ext. 402
Tanya "Dee" - Financial Services - Ext. 403
Alan - Home Owner Associations - Ext. 410
Caroline - Main Office Reception - Ext. 419